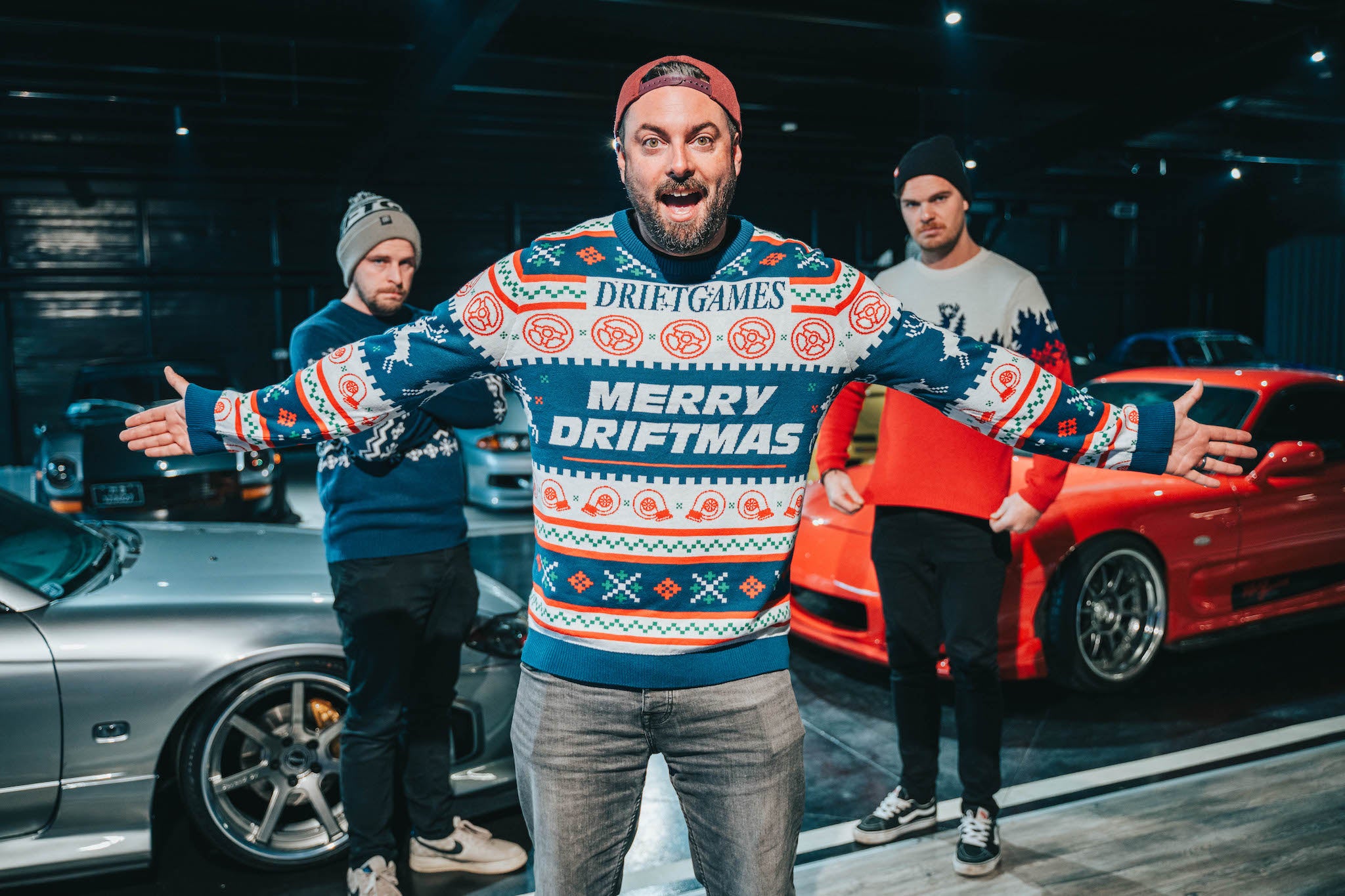 Christmas? We Got You ...
Christmas Jumpers Have Landed
Guess Who's Back ...
Grab a Christmas Mystery Box
It Could Be Yours ...
Will You Be Driving Our PS13 Home?
New Car, New Merch Range ...
Limited S14 Ebisu Tees & Hoods
Stay Up To Date ...
Watch Our Latest Videos
Our New Home Is Ready ...
Welcome To Drift Games Studios
It's Finally Done ...
Welcome to Drift Games Studios
After exactly 6 months of a build our all new home, Drift Games Studios, is finally ready to rock and we're so excited to reveal it to the World and make more exciting content than ever before. Check out the full reveal video now by clicking the button below.
Note: Drift Games Studios is invite-only and is not open to the public.